The hawke Glands 501/421 dual certified Exe/Exd cable gland is intended for use on non-armoured elastomer and plastic insulated cables. This cable gland may be used with braided cables where the braid and outer sheath pass into the enclosure. For Exd application the cable must be suitable inline with 60079-14. The braid must then be suitably terminated inside the enclosureSee technical section for installation rules and regulations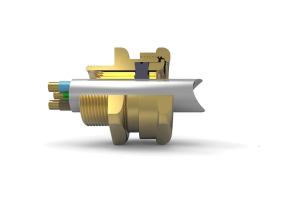 Group II Cable Glands
Flame Proof, Increased Safety, Dust Protection
Class – Zones – Divisions
Certified ATEX / IECEx / c CSA us
501/421 Cable Gland Selection Table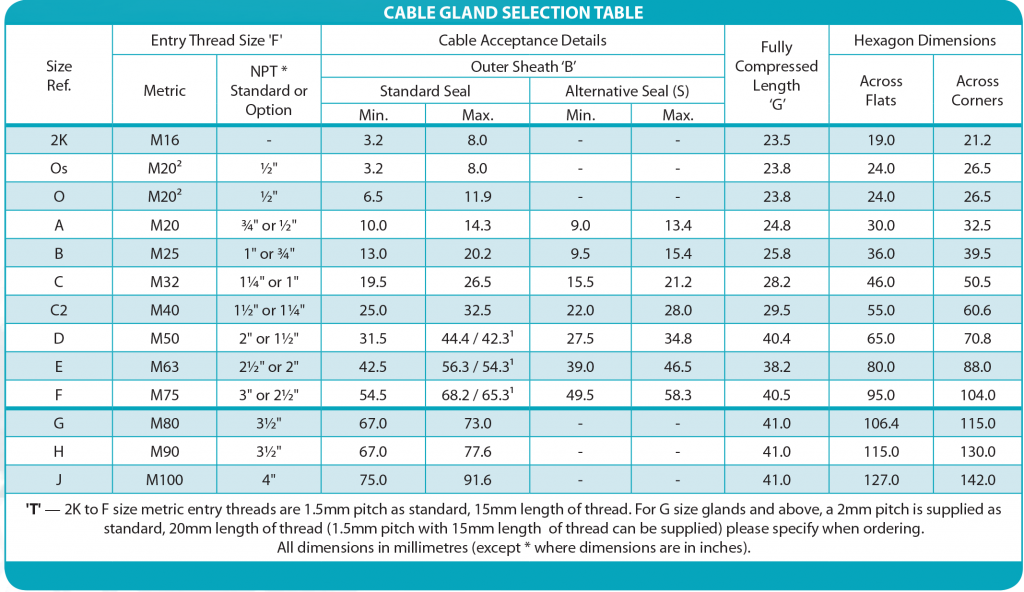 Technical Data
Hawke Glands
ATEX/IECEx
Flameproof Exd IIC Gb, Increased Safety Exe IIC Gb and Dust Extb IIIC Db II 2 GD.
Certificate No's: Baseefa06ATEX0056X and IECEx BAS 06.0013X.
Suitable for use in Zone 1, Zone 2, Zone 21, Zone 22.
Construction and Test Standards: IEC/EN 60079-0, IEC/EN 60079-1, IEC/EN 60079-7 and IEC/EN 60079-31.
Ingress Protection: IP66, IP67 and IP68* (30 metres for 7 days) to IEC/EN 60529 and NEMA 4X.
Deluge Protection to DTS01.
Operating Temperature Range: -60°C to +100°C.
Assembly Instruction Sheet: AI 307.
Features:
When used in Increased Safety applications, this hawke gland may be used with braided cable where the braid and the outer sheath pass into the enclosure. The braid must then be suitably terminated inside the enclosure.
Manufactured in Brass (standard), Nickel Plated Brass, 316 Stainless Steel or Aluminium.
Brass NPT entries are nickel plated as standard.
able glands are marked with ATEX/IECEx and c CSA us certification information as standard.
Request A Quote

Or contact us