What is ATEX?
ATEX refers to two European Directives. The use of explosion protection equipment in a potentially hazardous area is something which is a requirement from both the user and supplier of the explosion proof equipment. For example, European ATEX legislation has two different directives for the user and the supplier.
What is ATEX 1999/92/EC?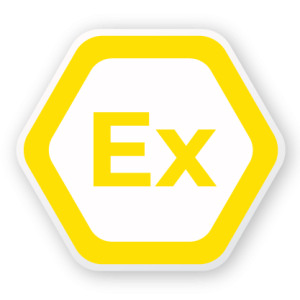 The ATEX 1999/92/EC Directive is for industries that operate with potentially explosive atmospheres, for example a chemical company. ATEX 1999/92/EC requires companies to manage the risk and the process safely. Companies should:
Prevent the formation of explosive atmospheres in the workplace OR avoid the ignition of explosive atmospheres Conduct a hazardous area risk assessment including the likelihood of explosive atmospheres and a source of ignition Classify the workplaces into hazardous area Zones depending on the frequency and time that an explosive atmosphere is present in the form of gas, vapour, powder or dust.
For example:
ATEX Zone 1 (high risk gas/vapour)
ATEX Zone 2 (medium risk gas/vapour)
ATEX Zone 21 (high-risk powder/dust)
ATEX Zone 22 (medium risk powder/dust)
Mark areas with signs at point of entry
Create and maintain an explosion protection document
Select ATEX 2014/34/EU compliant equipment according to the intended Zones
What is ATEX 2014/34/EU (previously 94/9/EC)?
The ATEX 2014/34/EU Directive is for industries that supply equipment into hazardous area, for example a forklift supplier or well service equipment supplier. Equipment for operation in hazardous areas must comply with the requirements of ATEX 2014/34/EU Directive and be suitably protected.
ATEX equipment is built to a level of protection known as a category which matches the risk.
Category 2G for Zone
Category 3G for Zone 2
Category 2D for Zone 21
Category 3D for Zone 22